a sake brewery founded in 1716
Sake created by the 300-year history of the company.

A traditional sake brewery located in Imajojuku on the Hokuriku Highway in a mountain village in Fukui Prefecture. We brew the best soft water sake in Fukui Prefecture. We continue to refine the spirit and techniques passed down from Zenroku I, the first brewer of the Kyoho era, and dedicate ourselves to brewing sake that continues to be loved by the local community and traveling customers. We are proud of our sake, which is nurtured by our long history, pure water, and clean air.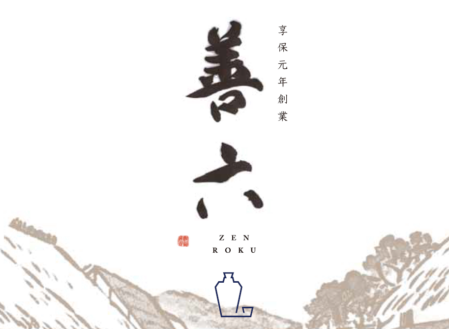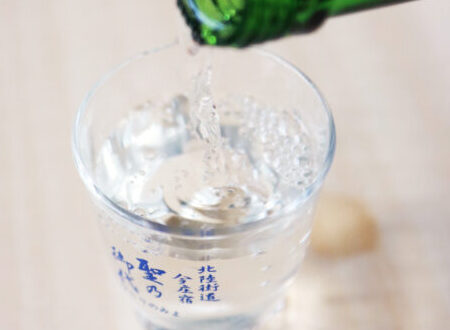 The water that bubbles up from the surrounding mountains is "soft water" suitable for ginjo-shu (sake) that has passed through the Keiseki bedrock layer. The 300-year history of the brewery has produced a wide variety of sake, including "Hijiri No Miyo"(Hijiri-no-Miyo means "holy this world). We offer more than 20 kinds of sake, including "Hijiri-no-Miyo," a long-term low-temperature aged daiginjo, junmai ginjo, ginjo-shu, ginjo-shu, junmai-shu, nigori-shu, unfiltered sake from the first brewery, and Imajo specialty vine-aged persimmon liqueur. How about these gems for your home or as a gift?
The delicacies of the sea. Delicacies of the mountains. Zenroku sake.

The climate of this region, which is suitable for sake brewing and has a stable climate with lots of snow, has made sake brewing take root in the Imajo area. Of course, the rice used as the raw material is carefully selected and brewed with rice produced in this region, which has a high moisture content and is suitable for sake brewing. Our toji is proud to offer a taste that is unique to our brewery.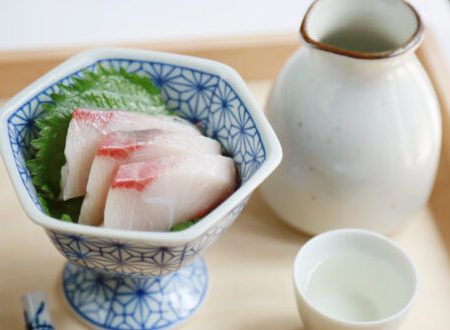 "Omotenashi" at Imajo Inn Sake Brewery Zenroku

We are a long-established sake brewery dating back to the first year of the Kyoho era in the Edo period. The brand name is taken directly from the name of its founder, Zenroku Kitamura. The brewery was established in Imajojuku in present-day Minami-Echizen-cho, Fukui Prefecture. Imajojuku had been a strategic traffic point since the Heian period (794-1185) and prospered as a major post town on the Hokkoku Kaido Highway, where travelers and merchants passed through, bringing their own tokuri (sake) with them.



It is said that during the Edo period, the inn town was very prosperous, with 55 inns and 15 teahouses. Even today, the elegant rows of houses remain as they were in the past. Historical figures such as Otomo Iemochi, Ki Risada, Murasaki Shikibu, Saigyo, Zenji Dogen, and Ryoma Sakamoto are said to have passed through Imajo-juku on their way to Kitaguni Kaido. In recent years, the area has become crowded with tourists and bus tours who come to experience the romance of the highway. We hope you will stop by if you are traveling along the Northern Highway.